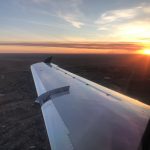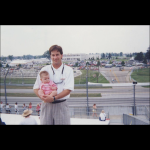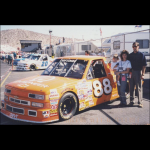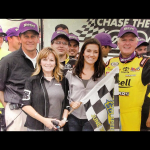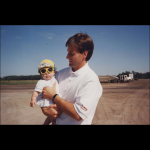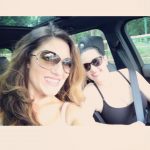 -As some of you may know, I travel frequently! Introduced to traveling within a month of being born, I was accustomed to the driving, flying, and living out of hotel rooms at a very young age! I don't think either of my parents skipped a beat once I was born! Whether on the job sealcoating a parking lot, playing on the floor with my toys in mom's office, or wearing my headphones at the race track, I learned from the best about time management and also constantly being "on the go!"
As a young adult now, I have acquired resources on how to utilize my time efficiently and this often depends a lot on when and where I will be! Here below are some things that I have learned that hopefully you can find helpful before you head out on your next trip!
For my asphalt lovers and road warriors:
I spent a lot of time on the road and most frequently with my horses in tow. For over 30 weeks out of the year for over a decade, you would often find me headed to and from horse shows. With all of this time, came a lot of experience!
– Before you head out on a trip, TAKE THE TIME to check your tires and your vehicle and trailer (if you have one). Sometimes when heading out after a winter off, things can break or fall apart or dry rot! I know this may seem like an inconvenience, but trust me, when you are sitting on the side of the road with a flat tire, you will know the feeling!
– Download apps: I not only use my iPhone navigation. But one app I have found helpful is, Waze. This app shows where cop and accident locations and gives you alternate routes…super helpful and accurate!
-I also learned when going long distance, pack your snack and beverage items! I grew up on the road with my dad and there was one common rule: we do not stop unless we are out of fuel! Therefore, this girl packed a lot of items! I also learned to not talk as much because then I would drink water which ultimately made me have to use the restroom! (:
For my sky miles lovers:
I travel often by plane and people laugh when I tell them I am going to one place then I will be home that night. I also get made fun of a lot on how I know of my "tentative plans" but can't fully commit to things. (I will explain..)
-A great asset to have right off the bat is TSA Pre-check. The process to get this is a little quirky…they interview you like you are some criminal but it's worth it! You get to skip the "3.4 oz bottles and quart size bag and take off your shoes" STUFF! For the people who push everything to the limit on time and probably try to fit too much into a day, this is for YOU!
-If you do not have pre-check, I highly suggest being prepared when going through security at the airport! I always keep my travel size shampoos, conditioners, toothpaste, etc items in the same spot in my suitcase so I just pull out right away and BOOM! Habit and knowing where things are really can be helpful!
-Whatever airline you are flying, I highly suggest to get the app. When I do this, I often get updates on delays or gate changes because of this!
-If you find yourself flying the same airline often, sign up for their points system. I have multiple frequent flyer numbers on airlines and get points, upgrades, and discounts…A LOT!
-When booking flights: Calling the airline is like unheard of this day and age and seems IMPOSSIBLE to get ahold of a HUMAN when doing so! But for booking in general, I not only check out the airlines sites themselves, but I also rely on these sites often: www.priceline.com and www.orbitz.com. These two sites usually have around the same price range but sometimes their numbers are WAYYYYY better than airlines themselves.
-Learning to get that lower dollar: Being around my dad and having to book 40+ rooms and flights a weekend for our race team, I learned a really cool deal. You CANNOT check your bags for this! Sometimes flying into major hubs can be expensive but flying THROUGH major hubs can be less expensive. For example, American Airlines has Charlotte, NC and Dallas/Fort Worth, TX airports. If I wanted to fly into CLT or DFW, it could be $300.00 a trip. But, to fly to Las Vegas, NV and CONNECT through DFW it would be $150.o0. Seems weird that it would be cheaper to fly on two planes and longer..cheaper than just one flight but that's the way it is..sometimes! So, obviously match up flight numbers and times but BOOK the Las Vegas trip through Dallas Fort Worth and just do not get on the second flight! This not only cuts costs but it also makes you feel like a little rebel! For other airlines, Delta has Detroit, MI and Atlanta, GA. You can research major hubs for airlines on any search engine if you want to try this route. There is an app called skip lagged that started picking up on this but I have yet to use it. I often use the app for research..it still seems a little sketchy for me for actually booking.
-For those picking up from the airport or you want to track your flight: The app, Flight Aware, is GREAT! Whether flying commercial or private, you can type in tail number, flight number, airline, or departure and arrival cities and you can track the flight! I use this app FREQUENTLY! It is a lifesaver!
-For your home away from home:
-Again I heavily rely on websites such as Priceline when it comes to hotels. They have great deals as well as "express deals" which are frequently a lower price. You may not know the exact hotel you are staying at until you have booked it BUT you can see the star rating, location, etc all while going through the booking process.
I attached some photos of "life on the road." Hope you found something insightful or at least a little humorous! (:
-Allison