Why spending "the money" in the equestrian world is an investment

that will last your child's entire life!
The convenience and ease of information given to children at a young age exposes them to negativity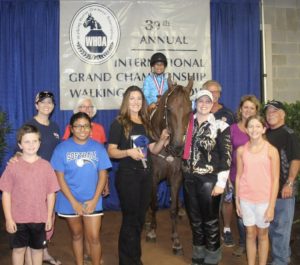 at every turn! In an era where school shootings, robberies, assault, and alcohol and drug abuse are at an all-time high, what can we do to keep our youth out of trouble? Especially, when these things are plastered all over the news and social media?! We must give young people a purpose – a passion for an activity to fuel them towards excellence instead of allowing them to fall victims to peer pressures.
Technology has brought to the surface a whole new level of convenience, but it has also taken away the value of conversation and a sense of humanity. It is easy to text instead of call or even call instead of setting up a time to have a conversation in person. Even though we are all guilty of taking the easy route, it is important to realize the bigger picture of what is really happening.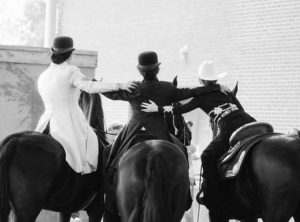 By investing time in our youth, whether that be as a parent or a friend and mentor, we can help change the focus of the next generation! Taking the opportunity to be a leader and role model for the youth of today is so important! We need to encourage and reinforce that getting up to see another sunrise each day is a blessing and that looking forward to going to work is a privilege. In order to do this, we must encourage our children to test the waters on activities and programs outside of school and to "find their calling". This is crucial for keeping them on the right track.
The negative and unhealthy ways that kids are using their time nowadays are saddening. From using drugs and alcohol to robbing and damaging others' property to school shootings – this is truly a time of desperation for the younger generation. I see these negative actions and I feel called to action…to encourage our youth to get involved in positive, extracurricular activities in addition to their education. The reasons children and teens get involved in negative activities all stems from their mindset. It isn't the gun that creates the fatality, it is the person pulling the trigger; it isn't the drug that decides to overdose; it is the person who decides to take those drugs. All of these negative activities can be taken off the table if we can get our younger generation back on track by providing positive and beneficial ways of using their time. By inviting kids into the workplace and involving them in extracurricular programs, we are teaching strong character traits and values without "pressing it" on them. This will ultimately lead to adolescents who are better prepared for life's hardships.
As a child, I was fortunate to grow up around my equine companions, which developed into a lifelong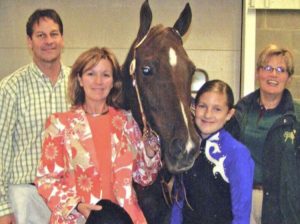 passion for my work today! Many folks said I was a lucky girl for the amount of horses or types of horses I had and the places I got to go with them. I acknowledge that I am lucky but I also know that because of horses, I am a better person. I credit my school and equine achievements to my phenomenal parents and the horses for which I've been privileged to care for and to ride.
The direct correlation between the horsemanship skills and life skills is unmatched. Horses reflect the amount of time and effort put into them, which requires a daily commitment! in a world where people, the environment, and our lives are constantly changing and evolving, horses can help restore the faith that anything is possible with commitment and hard work. Whether the competitive edge is in a child's blood or they simply enjoy the calming aspect of being around the horse on the farm, the equine world caters to all personalities.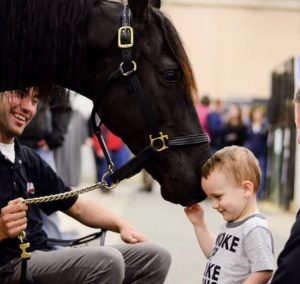 Horses are large animals, ranging from 900-1,200 pounds; they can be intimidating to people, especially small children. Although their size is significant and they cannot technically speak, their presence can transform someone's physical, mental and emotional state. I am a firm believer that the mind is the most powerful thing one possesses. Whether in the workplace, in a sporting competition, or simply doing daily tasks at home, it is the mind that sets the tone for any and every experience.
The saying, "if you fall off, get back up again," is a common phrase in the horse world. But falling off a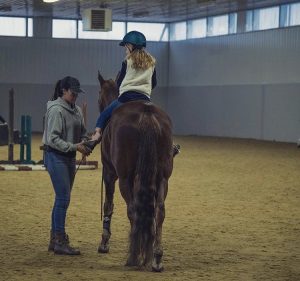 horse and getting back up on the horse not only pertains to that current situation but it applies to everyday life. When you fall off of a horse, defeat is often felt, and maybe a sense of pride is lost, but when that person gets back on the horse, they learn to continue to try! This develops quick instincts and mental tenacity.
Through teaching lessons and taking students to horse shows, I feel that I am helping to instill (along with the horse's help) the values that the next generation will need to develop compassion and mental toughness. Although each child is different with their unique qualities, the horses unite us all in the barn. There is something about the magical connection of a horse and rider and a confidence it brings out. And each day I feel so fortunate to work with such talented and special kids!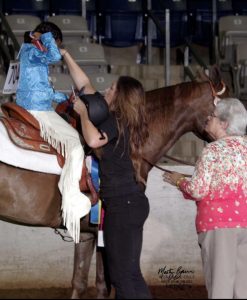 My goal as Youth Vice President for the Tennessee Walking Horse Breeders' and Exhibitors' Association (our breed registry) and as an instructor for the lesson program in my barn is to give back to the younger generation so they can grow up with the confidence and passion that I feel. Out of all of the roles I play – co-worker, daughter, and friend – I have found a role as a youth leader that is greater than any title I can hold! With the investment of my time and the parent's investment in their child's passion, together we will make a positive difference in that young adolescent's life and character for a lifetime!